For the third year, Atlandes has followed the demanding GRESB Assessment process.
Atlandes is very proud to be on a very positive track, reaching the 2nd position for its peer group of Europe – Motorways – Maintenance and Operation, with five stars and 94/100 ranking.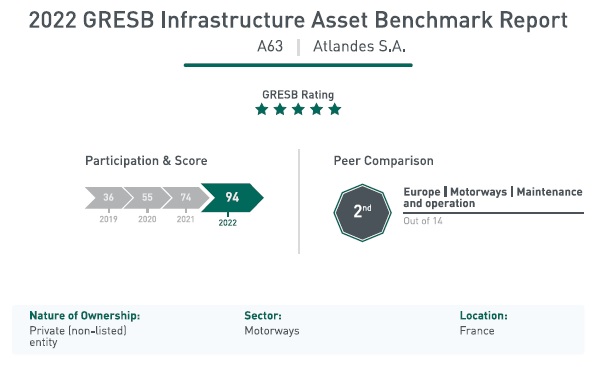 The GRESB 2022 Assessment capture information regarding ESG performance and sustainability best practices and produce an analysis and ranking of many items among which Environment indicators (Greenhouse gas emissions, governance, social actions…).
For Atlandes, it is a good incentive to go forward on ESG requirements and also a way of gaining recognition for the level of awareness on ESG topics, and for all initiatives and good performance reached up to now.