The 6th international meeting of HGV drivers and motorway staff was well attended!
More than 120 drivers joined us on Tuesday June 20th at the Lugos Est rest area to commit themselves to road safety and mutual respect!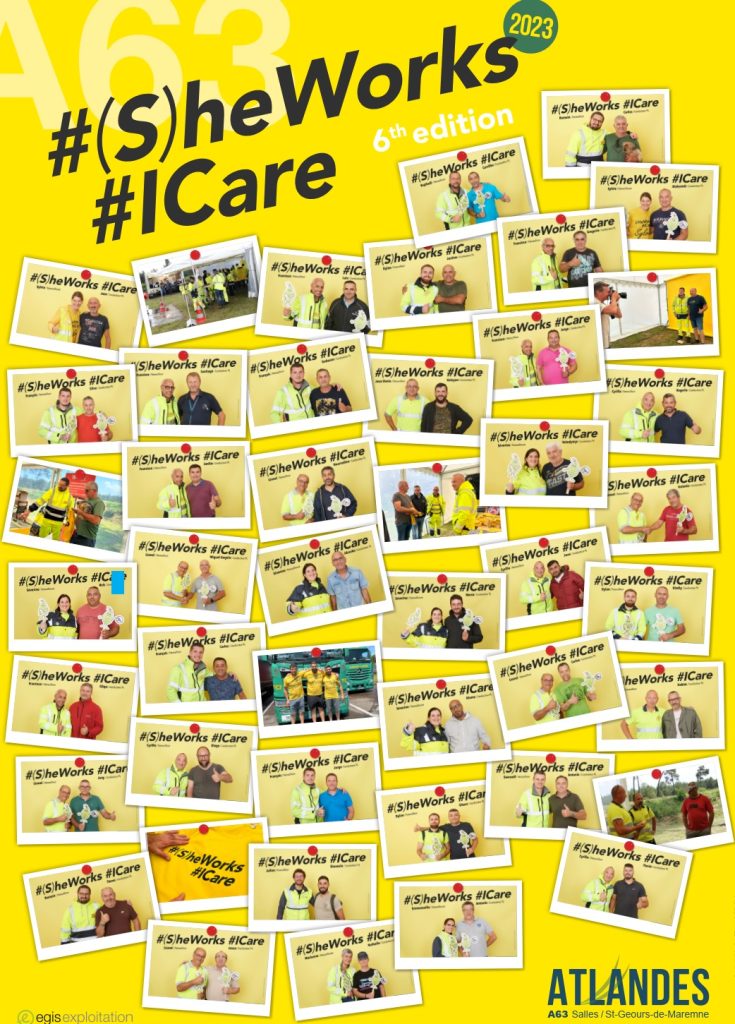 A great success for this 6th edition (2 x more than for the first in 2018!), which connected us at European level to the ASFINAG, DARS d.d., Portuguese and Slovakian networks, thanks to ASECAP.
What could be more natural for drivers used to crossing Europe! A lot of local drivers too, who listened to Radio Atlandes Autoroute or read the announcements on the variable message signs!
This action is fully in line with the new national campaign on road worker safety run by the French Ministry for Ecological Transition and Territorial Cohesion and the Prefecture of the Nouvelle-Aquitaine region, Prefecture of Gironde.
It was a great opportunity to discuss traffic problems (getting through the Bordeaux traffic jam!) or parking problems, and the solutions we can provide, in particular with the presentation of the project to redevelop the Lugos Est area into a "column" car park, developed by our German colleagues from BAsT and presented in the special issue of PIARC's "Routes & Roads" magazine.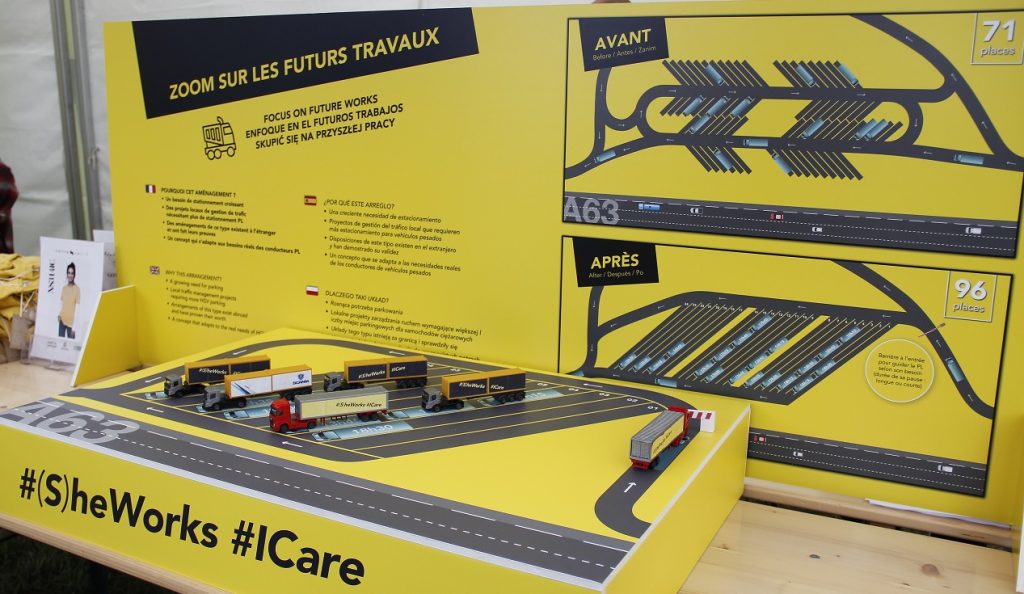 This is a special moment that allows us to show both our drivers and our Egis agents how valuable they are, by offering them, once again this year:
to take part in a gestures and postures workshop with the Profeel team
to pick up, to mark their commitment, a customised T-shirt of very high quality this year as it was produced from organic cotton in conversion in Portugal (natural for the A63!) by the French company Native Spirit, found by our partner Yumie Boutique in Bordeaux
as well as the "duo" photo taken by our official photographer Alain Caboche
Great thanks to Gilles Savary, former minister and transport expert, and Diane Duvert, vice-president of the Bordeaux Gironde Chamber of Commerce and Industry, for coming along – a wonderful token of recognition for these professions and our initiative!
Thanks also to the professional organisations OTRE and FNTR, to our partners 2023 Scania France, Truck Parking Europe and Michelin, and of course to our conductor PJC!
Drive well and see you next year !!