Following success of the 1st edition in June 2018, ATLANDES and Egis Exploitation Aquitaine renew, in partnership with Truck Parking Europe (PTV),

#HeWorks#ICare event for truckers.
It is this year part of the patrollers security week, from October 14th to October 20th.

This event is intended to heighten truckers awareness of patrollers security through a positive and human approach.
The event will take place at Magescq Ouest, on Thursday, October 17th, from 10:30 to 17:00
DESIGNED TO REACH FOREIGN TRUCKERS
On A63 – Moors motroway, the right lane which is most often offset by security vehicle protecting broken down vehicles, is almost exclusively used by trucks, most of them being driven by foreigners rarely speaking french.
The design of this event consists in building up support of truckers with visual elements so they can become actors and strengthen durably their awareness (I Care) of patrollers working on the motorway (He Works).
A FRIENDLY MOMENT AROUND AN INCLUSIVE PHOTOCALL
A transitory photographic studio will be set up on the rest area to bind a strong link between truck drivers and patrollers, two populations who never meet except in case of dramatic situations. Egis Exploitation Aquitaine employees and truck drivers will take part together to a « shooting » after having shared a coffee. After this gathering, each driver will leave with a photo and a customised T shirt, mark of his commitment.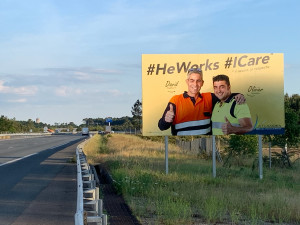 In order to raise more widely public and light vehicle drivers awareness, pictures will be cast on social networks and exposed on rest and service areas. For a lasting impact, one picture from last edition is displayed in 4×3 format on the motorway side.
Similar events will take place this year in Portugal, Germany and Croatia by EGIS.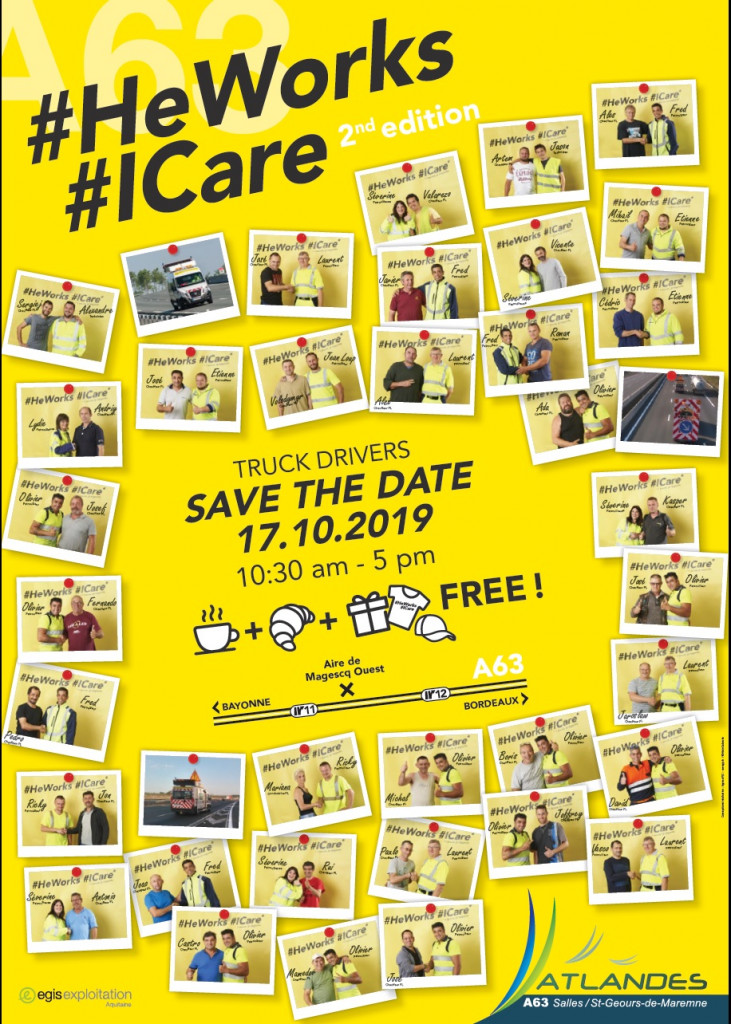 For more info, download the press release in pdf format